There are many practical reasons why someone may want an AR-15 folding stock adapter besides just wanting one or because they look cool. In this article, I'll discuss my top three reasons why AR-15 folding stock adapters are beneficial.
What is an AR-15 Folding Stock Adapter?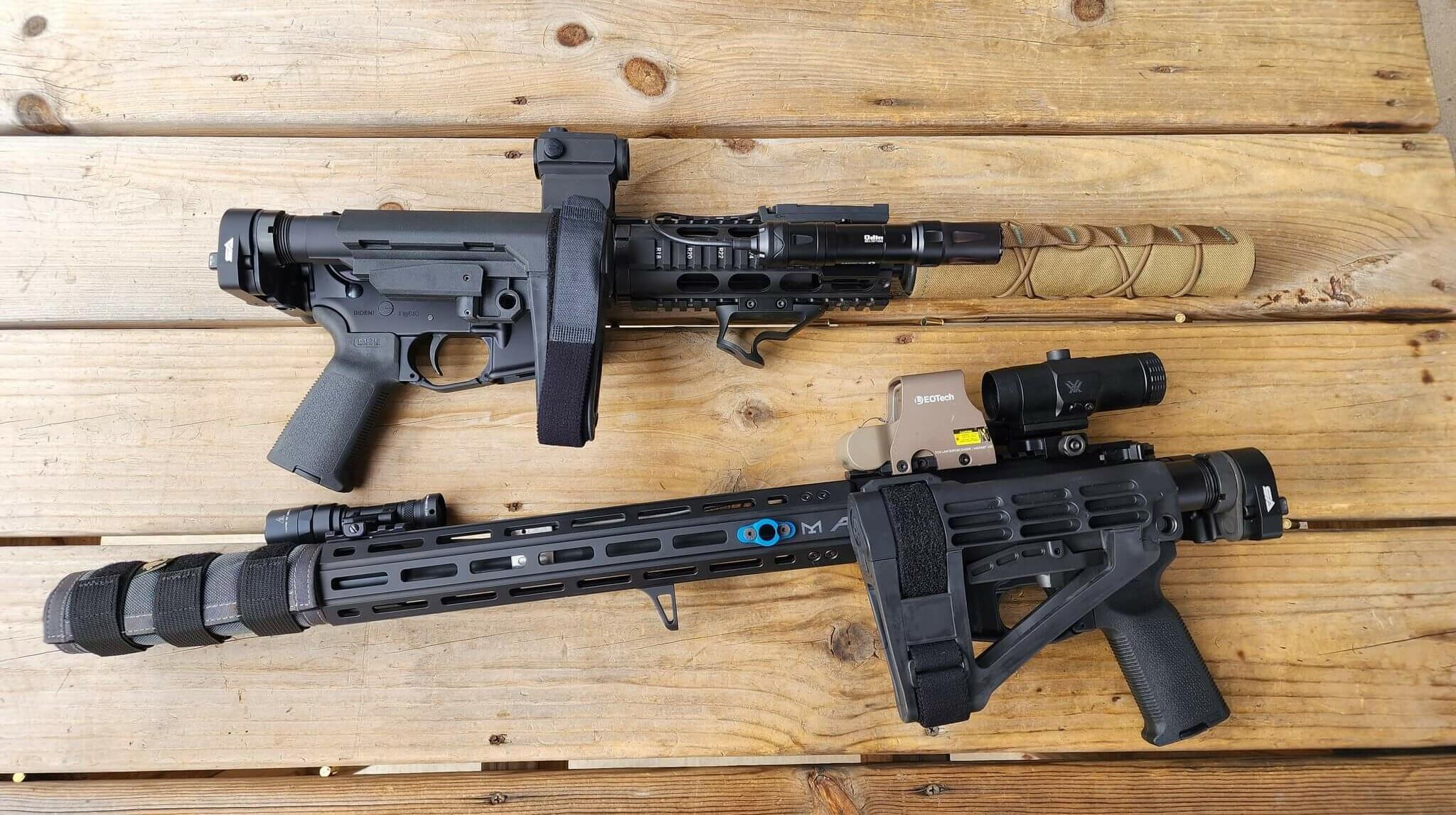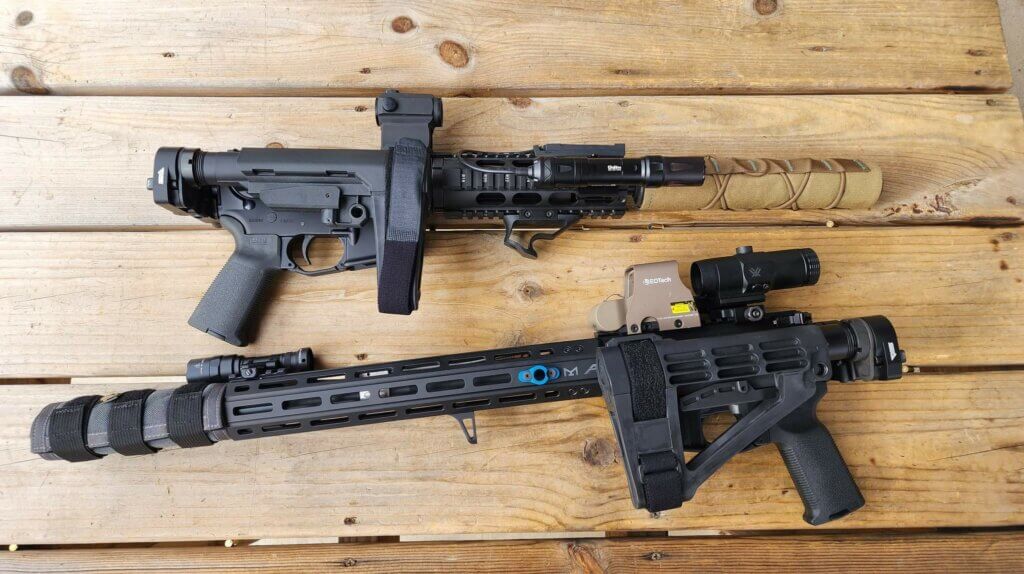 A folding stock adapter allows you to fold your stock. This significantly reduces the length of the AR rifle, or AR pistol, without needing to disassemble the firearm.
Sylvan Arms' AR15 and AR9 Folding Stock Adapter Gen. 4 allow you to fold the stock either to the right or left. This is helpful for individuals who shoot left-handed. This adapter also has standard 1 3/16" x 16 threads, so it doesn't require any additional parts to be used with the standard AR-15 bolt carrier group (BCG). The installation of this product is quick and easy. Sylvan Arm's has a great video tutorial showing just how easy it is to get your AR set up with their Gen. 4 adapter.
Why is an AR-15 Folding Adapter needed?
Daily Backpack Carry
Most modern AR-15 rifles will not fit in a standard backpack/book bag. By installing an AR-15 folding adapter onto your rifle, you'll be able to reduce the length of the rifle, allowing you to stow it inconspicuously in a backpack.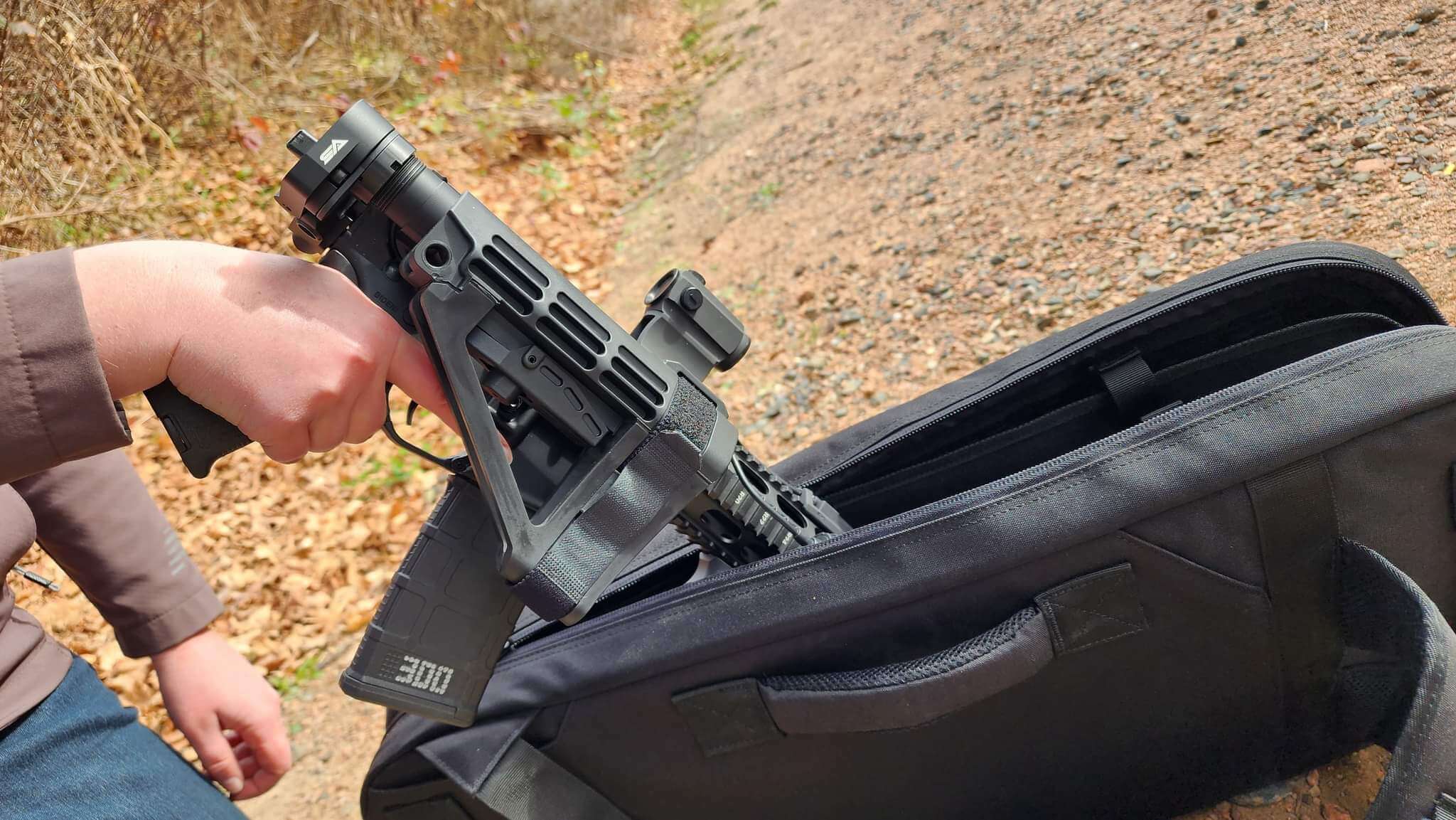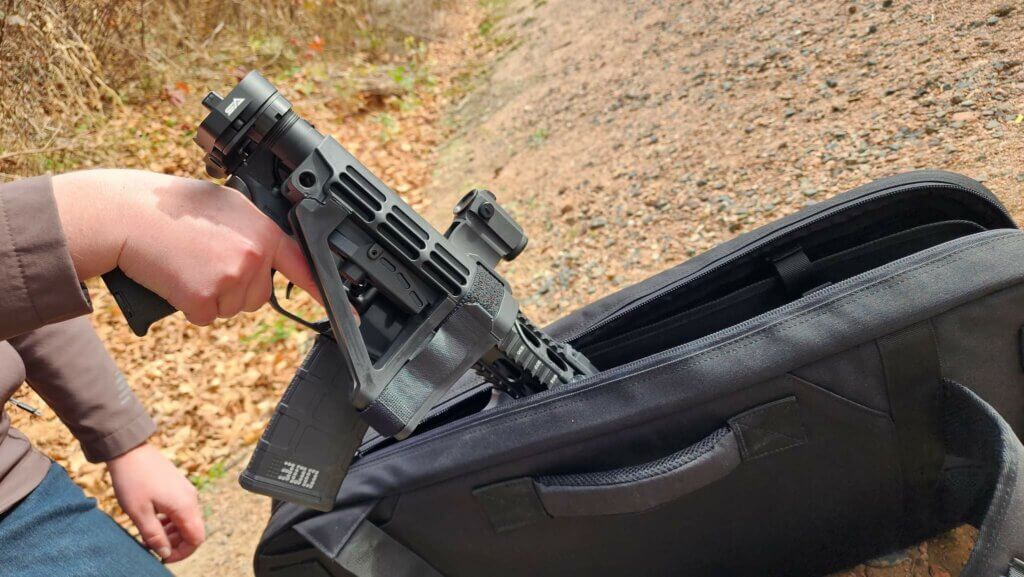 Please check your state's laws regarding concealed carrying of a rifle. Visit https://handgunlaw.us for more information.
Storage and Space Restrictions
Your living space could restrict you from storing your rifles at their full length. It may be advantageous to store your unloaded and locked AR-15 under your bed, in a storage bin, in its folded position. You may also need to store your ammunition and extra magazines within this storage bin. Don't let your living space restrict you from having an AR-15.
Please be sure you follow the Federal safe storage guidelines if children are living in your household. Visit https://handgunlaw.us for more information.
Dedicated Travel and/or Vehicle Firearm
A dedicated vehicle firearm may be one of the more popular reasons someone may want a folding AR-15. This could also fall under both of the previous categories discussed. Depending on your vehicle, it could restrict the space you could dedicate to a rifle within the vehicle.
Please check your state's laws regarding traveling with loaded rifles. Visit https://handgunlaw.us for more information.
Final Thoughts
My top three reasons for having a folding stock adapter on my firearm all have one thing in common – being prepared. That is the end goal, no matter what you carry or how you carry it. When you are prepared for whatever violence may come your way, you can sleep comfortably at night.
Sylvan Arms delivers both quality and affordability with every product made in the USA, so whether you are looking for a glock slide, 9mm suppressor, AR stocks, buttstocks or any other rifle accessories, look no further than Sylvan Arms.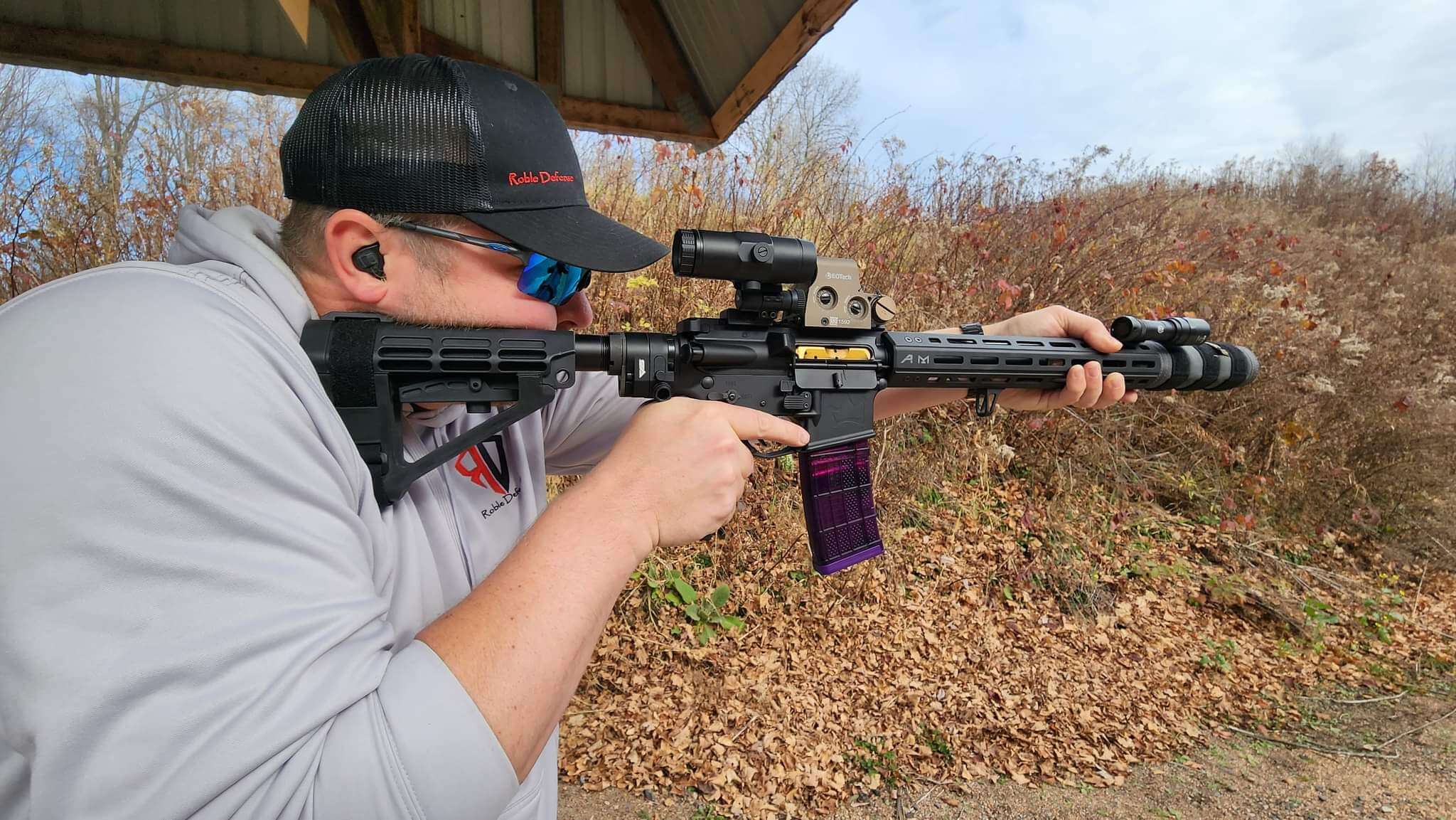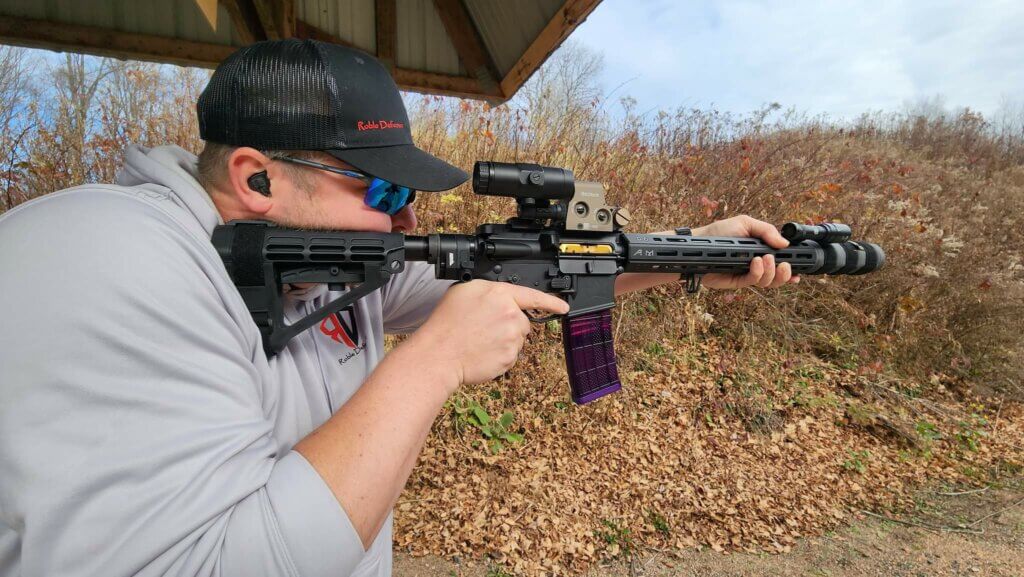 When it comes to being prepared with your folding firearm, be sure to dedicate some time to training with that firearm. For example, you may want to practice pulling out the folded rifle from your backpack, unfolding the stock, and getting your sights on target within a certain amount of time. Just like any task you do, practice is key to success.
About the Author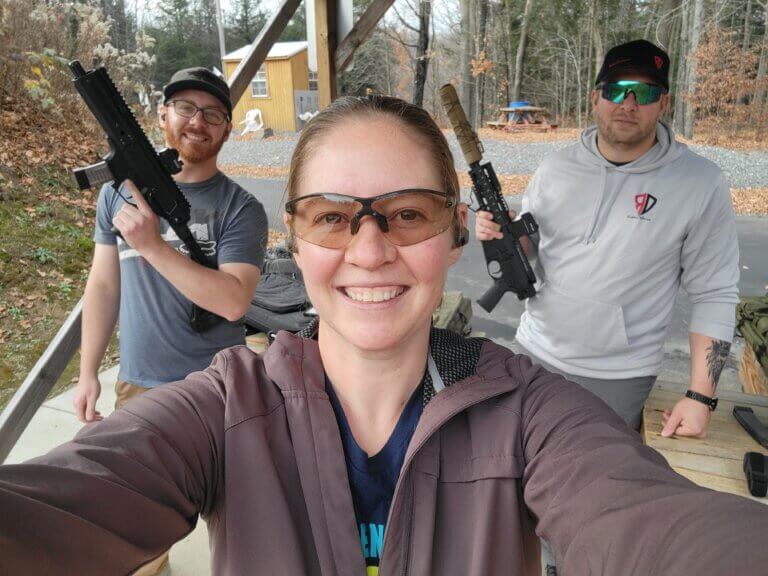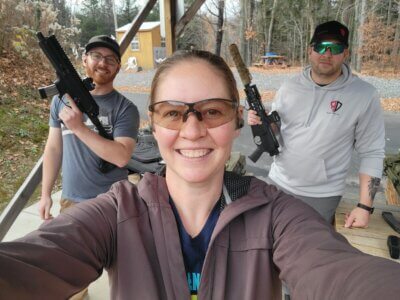 Meaghan Roble is an anti-gunner turned gun activist. She is a USCCA certified instructor and an NRA-certified range safety officer. Meaghan is an A Girl & A Gun Chapter Facilitator and the Wisconsin State Director for DC Project. She owns her own Firearms Training & Education business, Roble Defense, and enjoys sharing her knowledge and experience with others.